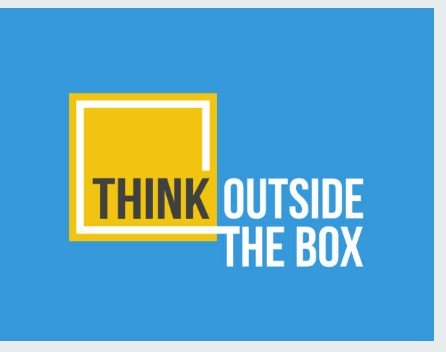 I had this mostly written before Julio Urías took the mound.  This was more reminiscent of 2022 Julio.  He looks more comfortable to being able to get through 6.0 IP.  And with this pitching staff, that may be all you need.
Julio now has 14.0 consecutive scoreless IP.  He looks more comfortable pitching to contact, and has enough to get the swing and miss when he needs it.
AF/BG's inability to go out and get a late inning high leverage reliever may become an issue. Did they spend too much time working on an Arenado deal instead of David Robertson?  Probably not, but Robertson was a need.  Or someone similar to Robertson.
The NLDS is going to have potentially three off days for the five game series.
10/7 – Game 1
10/8 – Off Day
10/9 – Game 2
10/10 – Off Day
10/11 – Game 3
10/12 – Game 4
10/13 – Off Day
10/14 – Game 5
That requires only 3 starting pitchers.  They will need 4 SP for NLCS and WS.  Traditional 7 game series schedule.  2 games in highest winning percentage city, 3 games in opposition, and 2 more at the original city.
Kershaw will be starting on Thursday and should get a total of 10 starts before the season ends.  He has the ability to get through 7.0 innings, once he is fully lengthened.
Urías will get 10-11 more starts.  He is a 6.0 IP pitcher, IF he gets out of the 1st inning.
Lance Lynn should get 10 starts.  Yes, Lance Lynn gave up 3 HRs to Oakland, but 2 in the 7th.  Thus, in the first 6 innings, he has only allowed 2 HRs in 12.0 innings. And yes, I acknowledge that he has given up more HRs than anyone in MLB.  And I also acknowledge that that could be a problem.
While not Murderer's Row, all 4 HR hitters who have gone deep against Lynn while as a LAD pitcher, are well above MLB average, 3.1% HR ratio:
Gary Sánchez (SD) – 7.7%
Zack Gelof (OAK) – 6.0%
Brent Rooker (OAK) – 5.1%
Justin Diaz – (OAK) 5.0%
For comparison purposes:
Max Muncy – 7.0%
JDM – 6.7%
Mookie Betts – 6.3%
San Francisco's #2 SP, Alex Cobb, had 3.05 ERA before his start against Oakland, which was #5 in MLB at the time.  After his 5.1 IP against Oakland, his ERA jumped to 3.30 and he allowed 2 HRs, both to Nick Allen, giving him 3 on the year.
Lynn's ERA with LAD is 2.77 and has 2 quality starts.
What does any of that mean?  Not a lot.  Lynn pounds the strike zone and gives himself a great opportunity to go at least 6.0 IP.  He is not an Ace.  But he is an innings eater, and that should help with the bullpen.  The Dodgers are already switching his pitch mix, and hopefully that will work just like it did with Tyler Anderson and Andrew Heaney.  He will have another 10 starts to figure it out.
Ryan Yarbrough looks like he has the ability to go 6.0 IP as well.  I think the Dodgers need to let him face the top of the lineup a third time, especially if he is pitching well.  In July, he faced 24, 24,24, and 27 batters, and threw 78, 84, 99, 78 pitches.  With his one appearance with LAD, Ryan faced 16 batters, and threw 63 pitches.  This year he is much better as a starter than as a reliever.  Give him the ball every 6th day.  Let him see what he can do.
Should Tony Gonsolin start?  He is very good for his 1st two IP.
1st inning – 2.5 ERA, 0.78 WHIP, .131 BAA
2nd inning – 2.0 ERA, 0.78 WHIP, .136 BAA
It goes south after that, and continues to go even further south the longer he pitches.
Kershaw*
Urías*
Lynn
Yarbrough*/Gonsolin
Phillips
Graterol
Brasier
Ferguson*
Vesia*
Kelly
Gonsolin/Yarbrough*
Miller
Grove/Sheehan
I think Gonsolin would be better to come in as a reliever, but if Yarbrough starts, that will be 3 LHSP for the playoffs.  I am not fond of an opener in  playoff games, but Gonsolin was the opener in 2020 WS Game 6, and that turned out just fine.   I just would not feel confident with asking Gonsolin to try 4.0 or more IP.
There are some unknowns:  Walker Buehler (IL), Ryan Pepiot (Minors), Blake Treinen (IL), Shelby Miller (IL), Gavin Stone (Minors) and Bryan Hudson/Victor Gonzalez (should Ferguson or Vesia falter).  I do not expect Daniel Hudson or J.P. Feyereisen this year.
The Dodgers are loaded with options.  They do have 4 who can go 6.0 innings, and then have multiple 2 inning pitchers to get to the 9th  or 3 innings to finish the 9th.  You no longer have to look at 3 one inning pitchers.
You do not have to be traditional once you get to the playoffs.  The Dodgers have the tools to be able to think outside the box.  Will they?
08-08-2023 – MiLB Game Summary Report
Tacoma Rainiers (Seattle) 12 – OKC Dodgers 9
Tacoma scored 8 off Mike Montgomery in 2.1 IP and the Rainiers raced to a 9-1 lead after 4.0.  OKC put up 5 in the final three innings to make it respectable.
Key Performers:
Miguel Vargas – 2-4, 1 BB
Pat Valaika – 2-5, 1 run, 1 RBI
David Dahl – 2-5, 2 runs, 4 RBI, 2 HR (7)
Michael Busch – 1-3, 2 BB, 1 run, 3 RBI, HR (20)
Hunter Feduccia – double (17)
Tulsa Drillers 7 – Amarillo Sod Poodles (Arizona) 4
Tulsa scored 5 in the 4th inning to take a 7-4 lead.  That lead would hold up throughout the game.  4 Tulsa relievers pitched 5.0 scoreless innings.
Diego Cartaya homered in his 3rd consecutive game.
Key Performers:
Yusniel Diaz – 3-3, 1 BB, 2 runs, 1 RBI, double (15)
Diego Cartaya – 2-4, 1 run, 3 RBI, HR (16)
Imanol Vargas – 1-4, 1 run, 3 RBI, HR (14)
Josh Stowers – double (7)
West Michigan WhiteCaps (Detroit) 6 – Great Lakes Loons 4
The WhiteCaps put up 3 early off Ronan Kopp, and 3 late off two relievers.
Key Performers:
Taylor Young – 2-5, 1 run, 3 RBI, double (17), HR (5)
Griffin Lockwood-Powell – 2-4, 1 run, double 16)
Yeiner Fernandez – double (13)
Inland Empire 66ers (LAA) – 6 – Rancho Cucamonga Quakes 5
The 66ers scored 5 unearned runs in the first off Gabe Emmet.  RC  scored 2 in the 8th and 1 in the 9th, to get close.  RC left the tying run on base.
Key Performers:
Josue De Paula – 2-5, 1 run
Joe Vetrano – 2-4, 1 run, 2 RBI
Luis Rodriguez – 1-3, 1 BB, 1 run, double (10)