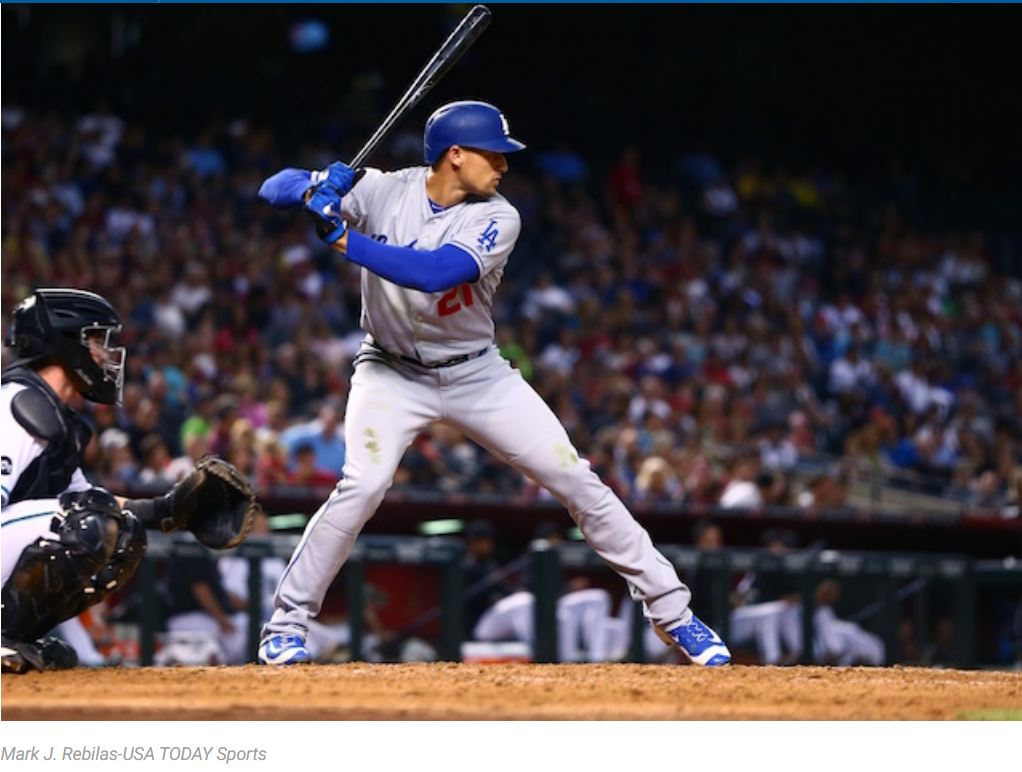 If I remember correctly, Trayce Thompson was a fan favorite when he first played with LAD.  I was certainly a fan, as I saw him as a SVS clone, another of my favorites.
The Dodgers brass believed they were short on RHH, and everyone thought they were short on OF.  The answer…6' 3" 225 lbs RHH OF.  Trayce plays all three OF positions, but primarily RF.
I always thought that Trayce was the potential replacement for SVS (Scott Van Slyke).  SVS is a 6' 4" 215 lbs RHH OF/1B.  SVS can also play all three OF positions, but his primary position was LF.  Scott was done in 2017.
They played together on the 2016 and 2017 teams.
2016 SVS – 113 PA – .225/.292/.314/.606
2016 TT – 262 PA – .225/.302/.436/.738
2017 SVS – 48 PA – .122/.250/.293/.543
2017 TT – 55 PA – .122/.218/.265/.484
True 4th OFers.  Trayce had 6 outfield assists from RF last year for 2 AAA teams.
Let's recollect some background on Trayce.  You will recall that Trayce is the son of former NBA player and 2-time NBA champion, Mychal Thompson, and brother of NBA veteran, Klay Thompson.  Klay is a 4-time NBA champion and 5-time NBA All Star.  Klay has spent his entire career with the Golden State Warriors.
On December 16, 2015, Trayce was traded as part of a 3-team trade by the Chicago White Sox with Micah Johnson and Frankie Montas to the Los Angeles Dodgers. The Los Angeles Dodgers sent Brandon Dixon, Jose Peraza and Scott Schebler to  the Cincinnati Reds. The Cincinnati Reds sent Todd Frazier to the Chicago White Sox.
Frankie Montas was later traded to Oakland in the trade package for Rich Hill and Josh Reddick.  Micah Johnson was traded to Atlanta in 2017, and later traveled around and had a very short-lived MLB career.  Micah was out of baseball after 2018.  He is now a very accomplished painter.  For more on Micah's painting see here.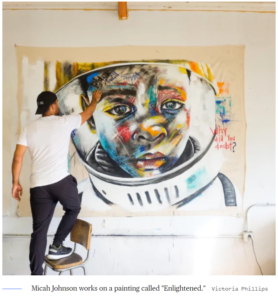 I think the Dodgers now need to trade for Frankie Montas, and hire Micah Johnson to paint his impression of the reunion.
In Spring Training 2016, Andre Ethier was injured, and a roster spot became available.  Trayce capitalized, made the roster and worked himself into a regular role.  Unfortunately, Trayce came down with some back issues.  Come July, Trayce could not go any longer.  Initially diagnosed with lower back irritation, it was learned in August that Thompson had multiple fractures in his back. He attempted a comeback in September, but could not make it go.
Thompson appeared in 80 games in 2016, batting .225/.302/.436 with 11 doubles, 13 home runs, 32 RBI, a .318 wOBA and 100 wRC+. May was a fantastic month for Trayce.  He hit .270/.352/.603 with six home runs and 14 RBI in 21 games (18 starts).
During those 80 games, Trayce the Dodgers in several offensive categories. Thompson played in all three OF spots:
LF – 24 (13 starts)
CF – 32 (26 starts)
RF – 28 (22 starts)
Still reeling from the back issue, 2017 never really got off the ground.  He was originally optioned to OKC but was later recalled, but was only a shadow of himself.
Thompson was DFA'd by LAD on 03/27/18.  He was claimed by NYY, and 2 days later claimed again by Oakland.  Oakland DFA'd him on 04/17/18, and the White Sox claimed him.  He was DFA'd again on 06/22/18.
On 12/01/18, Thompson signed a MiLB contract with Cleveland.  Cleveland released him on 08/02/19.
On 02/02/20, Thompson signed a MiLB contract with Arizona, but the pandemic wiped out his season.
He was re-signed by Arizona on 11/02/20, but only played 4 games with Reno (DBacks AAA) in 2021.  On 05/11/21, Trayce was traded to Chicago Cubs for cash considerations.  Chicago called him up on 09/14/21.  He went 7-28 in 25 games.  He was outrighted on 11/03/21.
On 03/13/2022, Thompson signed a MiLB contract with the Padres.  On 05/10/22, the Padres DFA'd him, and on 05/19/22, he signed a MiLB contract with Detroit.  On June 20, Trayce was traded back to LAD for cash considerations.
I did not go through that litany of transactions for Thompson just for the detail. It was to show how resilient, persistent, and dedicated that Thompson has been.
There is no quit in Trayce.  For me, he epitomizes the definition of a junkyard dog.  With all due respect and credit to Mark Timmons, I give this pictorial designation to Trayce Thompson.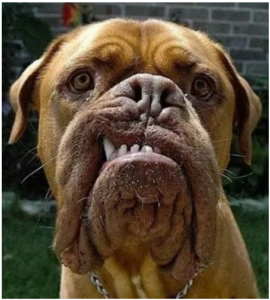 I do not know if he will be a game changer, but he will give it everything he has.  He may not be the elite athlete like his brother, but he is a baseball player.
Welcome back Trayce.  I look forward to your play.