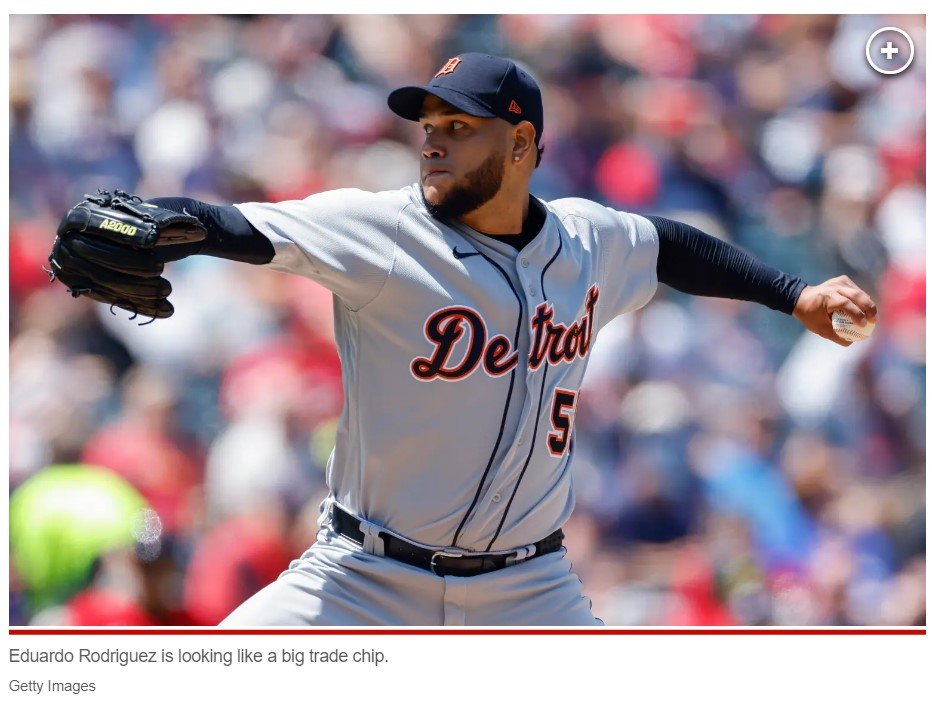 I wrote:
"I agree with Bums. I can't wait to see an infield of Kiké, Rosario, and Muncy. I think the Dodgers pitchers may go on strike that day. With that defense, the Dodgers are going to need to score in double figures."
Scott wrote in response:
"They're going to need to score in double figures because of the pitching staff anyways. Unless they have a major overhaul by August 1. They're giving up at least 5 runs every game almost, because of the lackluster pitching."
Scott is not wrong.  The Dodgers starting rotation has a 4.71 ERA for the year, or 22nd in MLB.  That is uncharted territory for the Boys in Blue. Last year the starters' ERA was 2.75, or nearly 2 runs better.  For 2023:
Clayton Kershaw – 16 GS – 95.1 IP – 2.55 ERA – 3.54 FIP – 1.13 HR/9
Tony Gonsolin – 16 GS – 82.2 IP – 4.28 ERA – 4.82 FIP – 1.20 HR/9
Julio Urías – 15 GS – 81.1 IP – 4.98 ERA – 4.80 FIP – 1.77 HR/9
Michael Grove – 10 GS – 56.2 IP – 6.19 ERA – 4.48 FIP – 1.43 HR/9
Bobby Miller – 10 GS – 54.2 IP – 4.28 ERA – 3.63 FIP – 0.82 HR/9
Emmet Sheehan – 6 GS – 29.1 IP – 6.75 ERA – 5.19 FIP – 1.23 HR/9
Fielding Independent Pitching (FIP) converts a pitcher's three true outcomes into an earned run average-like number. The formula is (13*HR+3*(HBP+BB)-2*K)/IP, plus a constant (usually around 3.2) to put it on the same scale as earned run average. 
 The theory is that pitchers have minimal (if any) control over the outcomes of balls that are put in play against them, and that the Three True Outcomes – walks, strikeouts, and home runs – are the primary indicators of actual pitching skill.  That theory has been modified to include HBP with BB.
A lot of nerd evaluators favor FIP over ERA in evaluating a pitcher's production.
No LAD starter is considered a qualified starter for post season awards.  Kershaw is the closest.  He is 6 innings shy.  To be considered qualified, a pitcher needs to accumulate 1.0 IP for each game the team has played (101 games).
It seems fairly clear that Bobby Miller has cleared the prospect standard, and has to be considered a mainstay in the rotation.  In fact, he has a strong argument to be considered as the #2 SP in the rotation.  That is especially true when considering his FIP, indicating that he is pitching in some tough luck at times.  Remarkably, the same is true for Michael Grove.
Once Clayton returns to the rotation, Emmet Sheehan will either go into the bullpen or more probably, to OKC.
Losing Dustin May was a significant loss.  9 GS – 48.0 IP – 2.63 ERA – 3.26 FIP – 0.19 HR/9.
Scott's second comment "Unless they have a major overhaul by August 1…"  Obviously Scott was referring to the trade deadline.
While on the surface, that sounds appropriate, we need to define major overhaul.  I submit that there might not be a pitcher (much less 2) that are available and could be added to the rotation that would be considered major overhaul.  Lucas Giolito has already been traded to LAA, so he is not a consideration.
Jordan Montgomery – 3.37 ERA, 3.59 FIP, 4.13 xERA
Jack Flaherty – 4.43 ERA, 4.23 FIP, 4.77 xERA
Lance Lynn – 6.47 ERA, 5.22 FIP, 4.84 xERA
James Paxton – 3.46 ERA, 3.70 FIP, 3.17 xERA
Michael Lorenzen – 3.49 ERA, 4.03 FIP, 4.22 xERA
Kyle Hendricks – 3.45 ERA, 4.05 FIP, 3.69 xERA
Blake Snell – 2.61 ERA, 3.70 FIP, 3.88 xERA
Rich Hill – 4.82 ERA, 4.42 FIP, 5.59 xERA
Mike Clevinger – 3.88 ERA, 4.90 FIP, 4.65 xERA
Marcus Stroman – 3.51ERA, 3.59 FIP, 3.88 xERA
Eduardo Rodriguez – 2.95 ERA, 3.18 FIP, 3.46 xERA
Believing Blake Snell will not be available to the Dodgers, which of the above would be considered a potential overhaul.  These are all rentals, and the cost should not be onerous, but acknowledging what the cost was for Giolito, that may not be a reasonable conclusion.
If the Doctors conclude that Eduardo Rodriguez's finger injury is healed sufficiently to pitch well enough to match his stats to date (escalated since July), he would certainly qualify in an overhaul, and would be my #1 choice.
Jordan Montgomery, James Paxton, and Marcus Stroman are clear upgrades, but would they qualify as an overhaul?  Probably.
Jack Flaherty, Michael Lorenzen, and Kyle Hendricks are more sketchy, and I am not sure they would be playoff pitchers. Flaherty and Lorenzen (2.2 IP) have limited postseason experience, and none since 2020.  Hendricks does have extensive postseason experience, but is he a better option than the Dodgers currently have.
If AF cannot get any of E-Rod, Stroman, Paxton, or Montgomery, is there any real reason to go to the next level?  To spend the prospect capital for Jack Flaherty?
I do believe the current rotation is good enough to get the team to the postseason.  But are Grove and Sheehan good enough to start in the post season?  Remember they are probably going to be pitching more innings than they have previously pitched in a season.
For the record, Gonsolin and Urías need to improve to be considered a #4 level playoff pitcher.  Gonsolin specifically has been a very poor playoff pitcher.  Urías has been a better multi inning reliever than a starter in the playoffs. He has never pitched more than 5.0 innings in any playoff game.  Based on his current starts, that is not surprising.
I was hoping that the Dodgers could find a new quality playoff pitcher.  How many of the above RENTAL pitchers would you trade one of the rookie starters for?  I would not include Michael Busch or Miguel Vargas or either of the two top catchers in a package for any of them (by themselves).
For this post, I was only considering the remaining rental SP.  AF does not generally trade for pitchers with control at the deadline.  AF had an opportunity last year with Pablo López but could not get it done.  If there are teams that might be willing to trade front line starters for LAD prospects, will AF bite?  That being said, I would not be surprised to see that Paul Blackburn is who the Dodgers end up with as a SP or rentals Mike Clevinger or Rich Hill.
There is no 2017 Yu Darvish, 2017 Justin Verlander, or 2021 Max Scherzer level pitcher available.  So is it worth it to trade top prospects for rental pitchers that do not look to be dominant for the playoffs?
Which of the above identified starters are you willing to trade a current starter and or top prospect (Cartaya, Rushing, Vargas, Busch, Stone, Pepiot) for?