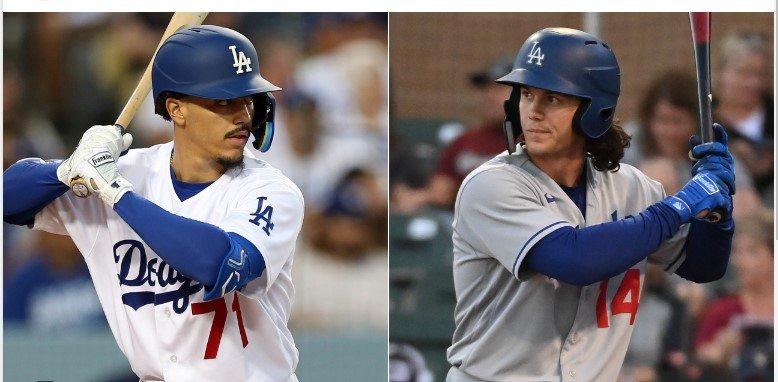 Ah, baseball is almost here. You can smell the cut grass, beer, hot dogs and feel the warm sun. But this time they start at night, so scratch that.
Thursday, the 2023 season begins with Arizona visiting Dodger Stadium. From what I have read most of the off-season, most fans do not expect much. As a matter of fact, many fear doomsday here.
The main reason was the lack of obtaining or signing a major free agent or star player. But let us step back for a moment and take stock of what they have.
Rotation
The only thing that is going to really throw a monkey wrench into the works is injury. Most of these guys are proven. Urias is an ace, May is a star waiting to happen and he has nasty stuff. Kersh is a star on the way down, but still one of the best in the league. He stays healthy, they win a lot of games.
Thor is a guy trying to reclaim his mojo. He does not need to throw 100 anymore, just throw strikes. Pepiot will get first dibs on replacing Gonsolin until he is healthy. Not a bad choice. He has improved from his first exposure to the majors.
Bullpen
Despite the fact that they have no set closer, this pen looks to be as good, if not better than last seasons. Phillips for now is the defacto closer. But others, Vesia, Graterol, Ferguson, and Hudson, when he returns, will all get a crack at saving a game.
But getting holds is just as important. Miller, Jackson, Bickford, Almonte, will all be viral pieces in this puzzle.
Catching
The catcher's position is manned by one of the best tandem's in the majors. Barnes is a solid backup and a leader. He is well liked by the pitching staff and they have total trust in his game calling skills.
Will Smith has the better offense of the two and is one of the best hitting catchers in the majors. His defensive skills have improved.
First Base
No complaints here. Freeman is one of the best in the majors. He is a solid defender and a very dangerous hitter. As he settles into his second season in Dodger blue, he is also becoming more vocal in the clubhouse.
 Second Base
Miguel Vargas has settled into the regular second base job quite nicely this spring. He has opened some eyes with his solid defensive play. He has always been considered as more than capable with a bat, and nothing he has done this spring has diminished that perception.
Shortstop
Lux's injury early in spring put a damper on expectations. But they have a more than reliable replacement in Miguel Rojas. Rojas may not be the hitter that Trea Turner or Lux is, but he is more than capable of replacing either's defense. And being a contact hitter, and healthier than last year, he should have some huge at bats for the Dodgers.
Third base
Originally the plan was for Vargas to take over third, Muncy to be the primary second baseman and Lux at SS. His injury put the kibosh on that plan. Vargas has seemingly made the transition. Max has done ok. He has had some problems over at third, but I have to believe that the more he plays there, the more comfortable he will be.
Leftfield
Peralta, a late signee, will get most of the reps against right-handed pitching.  When lefties are pitching, it will probably be Taylor since I see them using an all RH hitting outfield in those games. But occasionally, Outman or even Thompson could play the position. Roberts loves to mix and match.
Centerfield
Over the course of the year, I expect to see three different guys play center. Outman, Heyward and Thompson. I do not think at this point in time that anyone of them is considered the everyday center fielder.
Rightfield
One name, Betts. Mookie will get spelled out there once in a while and he will probably move to the infield to play second. Heyward, and Peralta options out there. Maybe even Thompson on occasion.
Designated Hitter
The primary is JD Martinez. Now some say JD is not even going to be as good as he was last year with Boston. They even say the Dodgers should have kept JT and let him be the primary. News flash, JT was not all that as the DH last season. Martinez is younger, and the good news is that the injury that bothered him much of last season is gone. He is a slow starter, but I look for him to really pound the ball when it warms up.
Bench
This to me is where this team is deficient.
Barnes is an excellent backup for Smith. But other than Taylor, there are NO SPARE INFIELDERS on the roster. Yeah, Mookie and Barnes can both play second, and in a pinch, I think Smith could play third or first. But no RH pop whatsoever off of the bench.  Whichever LH outfielder not in the starting lineup will be ready off of the bench.
Manager and Coaches
Many fans dislike Roberts. And for many different reasons. Dave does have his own way of doing things, and sometimes they make fans scratch their heads. Well, for the Dodgers to be successful this year, he is going to have to be at the top of his game. He does not have the firepower he had in the past. As for the coaches, most are very good at what they do. I feel their hitting coaches need to be a little more proactive with the struggling bats than they have been. Otherwise, they get the job done.
Minor League Assets
Believe it or not, this area can be critical to the success of the team. They have some pitchers and a position player or two, who are this () far from contributing to the big club. But they also have enough depth in the minor league system to go get the help they may need come the deadline. What is also important is the fact that they have an accomplished GM and President of baseball operations who are not adverse to trading some of that prospect capital for a player of need.
It's Time for Dodger Baseball!!!!