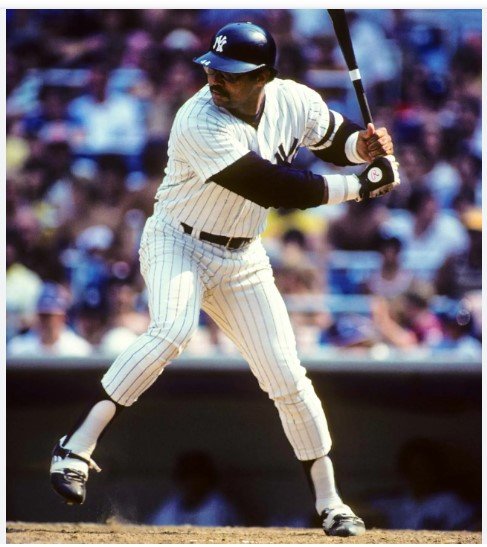 There is a very good documentary about Reggie Jackson on Netflix. I watched this show last night and the openness and honesty I saw from Jackson made me see the guy in a much different light than I had before.
When he was playing, I considered him a showoff although he was a great power hitter. I thought he was too angry and controversial. But until you see the reasons for that kind of behavior, you really do not understand the person.
It may seem like a long time ago, but up into the 70's, the south was still segregated. Being a black ballplayer in the south was not easy. Jackson could not eat in the same restaurant as his teammates or sleep in the same hotel, and this even after he was in the majors.
And you would have to say he was working for maybe the cheapest, well at least most frugal owner in the game at the time, Charlie Finley.
Finley did not pay any of his stars, not the whites or the blacks. His three straight World Championship teams were loaded with great players. And all of them were underpaid.
Jackson led the league in homers one year and got cut 2,500 hundred dollars! But when free agency came along, everything for Finley changed. And I had forgotten that they had a free agent draft that year.
The first team to draft Jackson was the Expos. He had offers from several teams. But the Yankees and their owner, George Steinbrenner, were trying to regain the franchise's former glory. Reggie ended up signing for 5 years and 3 million dollars.
Well, times have changed. In the documentary, Jackson discusses black athletes in sports with Hank Aaron and Dr. J. Julius Irving. They discuss how some blacks were more vocal than others and that inspired others.
Jackie Robinson let his play do his talking. But when he spoke after throwing out the ceremonial first pitch of game 2 of the 72 World Series, he said he would only be satisfied when he looked at the third base coaching line and saw a black face managing a team. He died nine days later.
But there were plenty of other black athletes who spoke their minds freely. Jim Brown, the NFL Hall of Famer was one. Bill Russell, the Celtic great was another. And in time, so was Jackson.
Reggie and Billy Martin though did not get along in New York. That would never really change, but Martin was happy he had him when the Yankees beat the Dodgers in the 77 series.
But the question remains, why do young black athletes choose to play sports other than baseball? I think one of the reasons has to be that it is a shorter path to the professional ranks in football or basketball.
Some basketball players have joined the NBA right out of high school, or right after their second year of college ball.
Football players can opt for the draft after 3 years in school if I remember right. I would think the average minor league stay in baseball is longer. You find our much faster in the other two sports if you are good enough to be a pro.
I think there are other reasons such as the cost of equipment. You can practice basketball all by yourself as long as you have a hoop and a ball.
Cost aside, kids just want the instant gratification and do not want to have to toil in the farm systems for years. The Dodgers used to have more black players than any other team.
You look now, and the only ones on the major league roster are Betts, Heyward and Jackson. And there are not a bunch on the minor league teams.
Reggie, who was such a part of the Yankees for so many years, now is an advisor to the owner of the Astros. He and some other prominent blacks are working with MLB teams to restore interest in the game in the inner cities. LA already has a program like that based in Compton.
There have been some advances, that is true. Bill White worked in the commissioner's office for years. But currently there are no blacks on the executive level of MLB.
There have been a lot of coaches, and some advanced to be managers. MLB right now features Dusty Baker, and Dave Roberts as the only two who are black. There are a couple who are Latino's. But MLB still has more white managers than managers of color.
Frank Robinson was the first. Some have managed a long time, Baker, Don Baylor, Ron Washington, Robinson. But some, like Larry Doby, managed only one season or less.
For whatever reason though, the number of black players continues to dwindle. So far, it shows no sign of changing anytime soon.