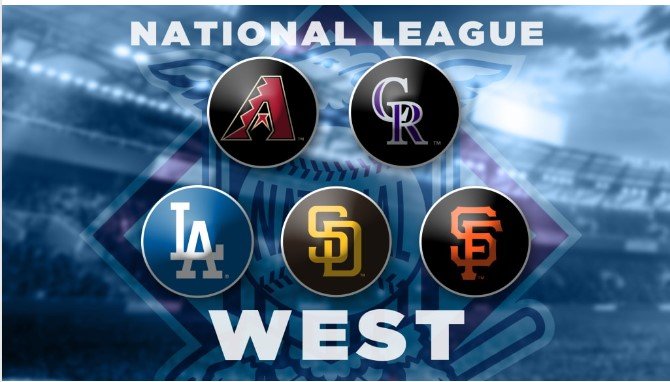 This particular question has been asked many times since the end of last season to now. On paper, the Padres seem to have a slight edge and have been considered by many of the baseball writers as the team to beat.
So far, the Padres have not been hitting on all cylinders. Then again neither have the Dodgers. Injuries have hit the pitching staff and the expected starting SS, Gavin Lux, went down in spring training for the year. They have 3 rookie position players on the roster right now, and have had two rookies pitch games so far.
Michael Grove was the first choice after Pepiot went down with an injury, then Grove was struck down. Gonsolin only just recently returned to the rotation, and Tuesday night, Noah Syndergaard was pulled after one inning with what looked like a really bad blister.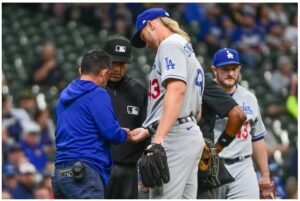 There have been several players this season who have left the team due to paternity leave. Seems they all had the same idea nine months ago. Ferguson is the latest dad to be.
But for now, the search will be on for a fifth starter. Will they bring Gavin Stone back? Highly possible. No pitcher at AAA is really lighting it up down there. Two of the starters at OKC are veteran's in their 30's so there is not much chance they will be called up. The bullpen has turned it's act around and pitched well except for a hiccup in Monday's opener.
Wander Suero has most likely pitched his way right off of the roster. One reliever who could get a shot is Bryan Hudson. He is 2-0 with a 2.20 ERA in 14 games. But I think and believe they are waiting on Daniel Hudson and Reyes. Both have a ton of experience in the majors.
As for the offense, Freeman and Betts have yet to be the players they usually are. But both have shown flashes of the All-Stars they are. Will Smith has proved once again that he is one of the best catchers in the major leagues. Max Muncy has been ill the last several days and his BA has suffered accordingly. But he leads the team in homers and RBI's.
Jason Heyward has been steady in the field, and has started to hit with some power and consistency. David Peralta has hit the ball on the nose a lot but has little to show for it. Trayce Thompson has been disappointing. He had one outstanding game, and has struggled since. CT3 has seemingly gotten healthier and his at bats have gotten much better lately.
The rookies, Outman, Vargas, and Busch have all made a contribution at some point. Outman and Vargas have provided high OPS numbers. Busch has had limited opportunities, but got a huge RBI hit in the final game of the Padre series. Austin Barnes has looked awful at the plate.
Will they go for a big trade at the deadline? It all depends I think on where they are at the time, injuries, and who is available.
If there is a real difference maker on the market, I believe they have as much chance to land said player as any other team. Freidman is not afraid to trade his prospect collateral. But he is not frivolous either.
If the Dodgers are to win the west, they will have to improve in several areas of their game. The defense has been decent, but costly errors have extended innings in a few of their losses. Inconsistent offense has been another problem.
Their overall team batting average is not good. They are dead last in the NL. Conversely, they lead the NL in homers, RBI's, runs, and walks. They are second in OPS. Their run differential is plus 41. But they have the 6th best ERA in the NL at 4.18. Clearly, that needs to be better as does the BA.
Will they go with minor leaguers to fill the gaps, or will they go for the trade? Remains to be seen, and July cannot get here soon enough for some.