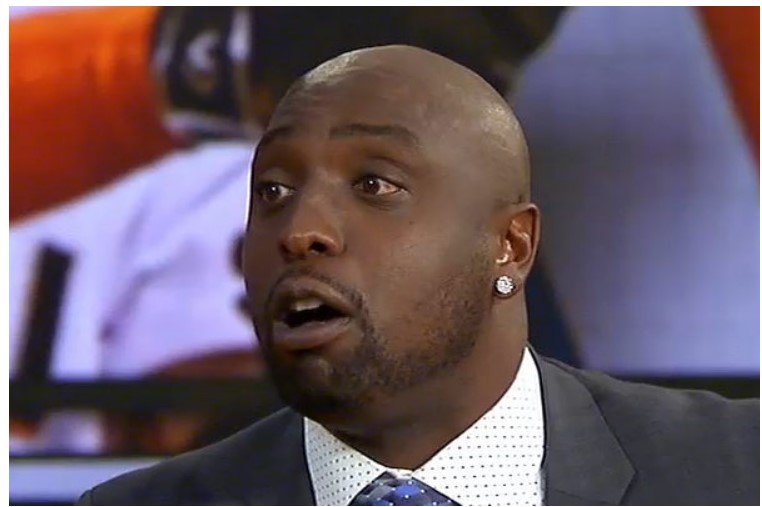 Times have really changed.  It used to be that sports broadcasting was supposed to be informational.  For LA Dodger fans, LA Lakers fans, LA Kings fans, and USC Trojans fans, beginning in the 50's with Vin Scully, we have been blessed.  Along with the immortal Vin Scully, Chick Hearn (Lakers), Tom Kelly (USC), Dick Enberg (Angels) and Bob Miller (LA Kings) are all Rembrandts at painting a pictures with words.  I cannot imagine having a lineup of this level of HOF broadcasters in one venue all about the same time.
Of course legends move on, and adaptations must be accepted or at least acknowledged.  Joe Davis, who himself is headed to the Broadcaster HOF, is now the Los Angeles Dodgers announcer.  Pete Arbogast (yet another HOF broadcaster) is the voice of USC.  I have no clue as to who the Lakers or Kings announcers are, but I know they are not at the level of Chick or Bob Miller.
Much has been written about the LA Legends, so I am not going to try and emulate what has already been written about these immortals.  No, I want to talk about broadcast partners, and specifically this year's LAD broadcast partners.
I grew up with Vin Scully.  His first partner in LA was the illustrious Jerry "Doggone That" Doggett.  Doggett was the perfect side cast for Vin.  Did he mis-speak at times?  Of course.  But he was the beloved Jerry Doggett.  The human trivia king, Ross Porter, Big D – Don Drysdale, and Rick Monday followed.  I know some might include Charlie Steiner, but I do not really know how often Charlie partnered with Scully.  All knew how to work with Vin…stay out of his way.  Because he is too much of a gentleman, that would not be how Scully would say it.  But they all knew the genius of Scully was at its best when he was in control.
Vin Scully and Jerry Doggett. Vin surely treated that microphone with respect pic.twitter.com/S6T0oanY2b

— BaseballHistoryNut (@nut_history) February 6, 2021
#unibrow Winner! RT @Dodgers_History: Here is Wally Moon Aug. 19, 1961 with Jerry Doggett and Vin Scully. pic.twitter.com/aqsCICczKV

— DodgersBeat (@DodgersBeat) January 24, 2014
#SCSBNews
Happy Birthday to Vin Scully (91) and Ross Porter (80)

Vincent Edward Scully (born November 29, 1927)
Ross Porter (born November 29, 1938) pic.twitter.com/6uXPdzZaxz

— scsbnews (@scsbnews) November 29, 2018
Chick Hearn had "Hot" Rod Hundley, Pat Riley, Keith Erickson, Dick Schad, Lynn Shackelford and Stu Lantz.  Hundley went on to become the first broadcaster of the New Orleans Jazz.  He moved with the team to Utah where he became a household name of his own in basketball broadcasts.  He was inducted into the Utah Broadcast Hall of Fame.  Of course all Laker fans know what happened to Pat Riley.  But how many remember that it was Chick Hearn who pushed Riley to become Paul Westhead's assistant.  He would then assume the head coaching spot for the Lakers and go on to win 4 NBA crowns with the Lakers.  He was the original architect of Showtime led by Magic and Kareem.
Pat Riley the BROADCASTER with the great Chick Hearn (on espn @30for30 right now). pic.twitter.com/UDsseSQXOi

— Clay Ferraro (@ClayWPLG) June 14, 2017
After leaving the Angels, Enberg continued his HOF career as an NBC, CBS, and ESPN broadcaster, where he is more widely known and remembered.  At the end of his career, he was the primary play by play announcer for the Padres.  However as a LAD fan, I never really listened to Angels broadcasts, so I have no memory as to who his Angels broadcast partners were, nor anyone with the Padres.
TV broadcasts are now more concerned about the commercial appeal of the broadcast than the informational appeal.  Thus we have 3 and sometimes 4 broadcasters for any broadcast.  It is a show within the show.
Joe Davis had the unenviable task of following Vin Scully, but is engineering his own path, and doing so very well.  He is not trying to replace or emulate Vin Scully, but to give a professional play by play call of a game as Joe Davis.
Joe's early and primary TV broadcast partner has been Orel Hershiser. I know I am in the minority but I have zero issues or concerns with Hershiser.  Can he be buffoonish at times?  Can't we all?  But he works well in tandem with Davis, and that is his job.  His pitching notes are well received by me.  Will I miss him when he retires from the booth?  Not really.  But I am certainly not in favor of  accelerating his departure.
This year, the Dodgers are introducing a trio of broadcast partners with on-air interviews for Orel's job as he considers stepping away.  Orel is doing the home broadcasts while Eric Karros, Jessica Mendoza, and Dontrelle Willis have all appeared with Joe Davis on the away games.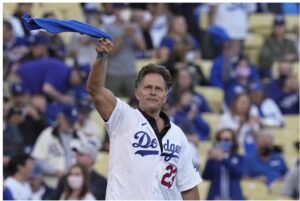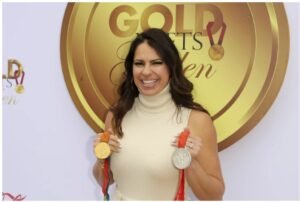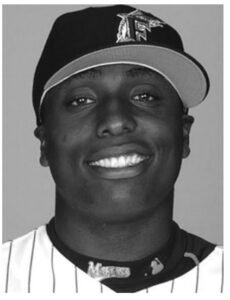 This week, Dontrelle is the first to get a repeat assignment as Davis' broadcast partner.  EK was a little dry and humorless for me.  He had good informational takes, and could describe what was happening well (again for me).  Jessica Mendoza was just as informational but had more personality.  But she did not seem to have the chemistry with Joe Davis as does Orel.
Now we have Dontrelle, AKA D-Train.  My clearest memory of Dontrelle was as a dominating pitcher with the Florida Marlins and his hat perched more to the side of his head.  He is also remembered for his high leg kick who he emulated from his idol Vida Blue while growing up in Oakland.  He won ROY in 2003 and was a WS Champion the same year.  He would be second in CY voting in 2005 to be bested only by the Cardinals' Chris Carpenter.
Just sitting here thinking about Dontrelle Willis' leg kick pic.twitter.com/rmiWwVn8Ly

— BetMGM 🦁 (@BetMGM) July 16, 2021
I immediately took notice of D-Train in his first broadcast.  He was fun.  He was someone I would love to just sit down and talk baseball with.  I would find myself just breaking out in laughter with his style.  Of course there were little mannerisms that I did not take to, but overall, Dontrelle Willis was a hit for me. From his "Get that foot down, big fella" to "the other guys drive expensive cars too", he has a start on some classic colloquialisms.  I love the "wooper-dooper" for the curve. Jack In The Box just needs to put him on their payroll.   D-Train is just FUN.  But he is also knowledgeable, and can relate the information to us listeners in a way that is not too dry or "textbookish".  More importantly he appears to have a fantastic rapport and chemistry with Joe Davis.
With no disrespect whatsoever to EK or Jessica, just call me a Wooper-Dooper fan of Dontrelle Willis.
https://www.youtube.com/watch?v=cSfoeI_P4w4